0
20 Indian Languages + 8 Forgien Languages
0
Million Exams Conducted
EDUTEST was founded in 1982. Today, 37 years down the line, It has turned into India's foremost Paper-Pencil-Based Testing Solutions company with more than 100 premier customers in India today. Till now we have served more than 1590 customers and conducted 1130 million exams.
We presently deliver more than 50 million exams each year for our clients from diverse fields. Our decades of experience in both test development and delivery has helped our customers in successfully delivering exams that measure the skills, knowledge and attitude they needed to measure. We work closely with our partners and our reliability ensures that our partners succeed in their tests. We deliver the right mix of expertise,guidance, execution, customer service, Online Examination Service Provider and complete solution for all our clients.
"To be the partner that best understands and satisfies the product, service and integrity needs of tests—globally."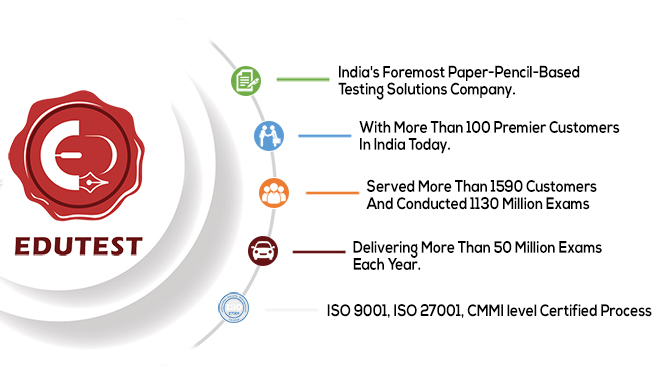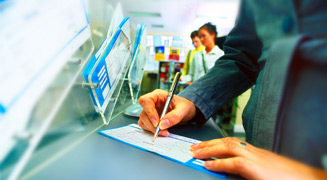 EDUTEST maintains one of the largest in-house team of Subject Matter Experts who are churning out test items for all kinds of requirements. We have more than 5000 subject matters experts associated with us nationally and internationally.
Read More ….
Test Design & Development
A successful assessment program hinges on valid and reliable testing instruments. Our services include item development, field testing, standard setting and psychometric analysis
Read More ….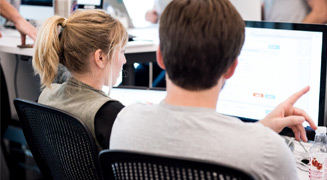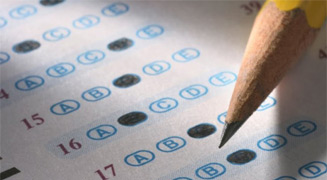 EDUTEST is one of the few Testing organizations that has the ability to provide full service test administration to its clients. Its services include identification of exam center managing examination process in computer..
Read More ….