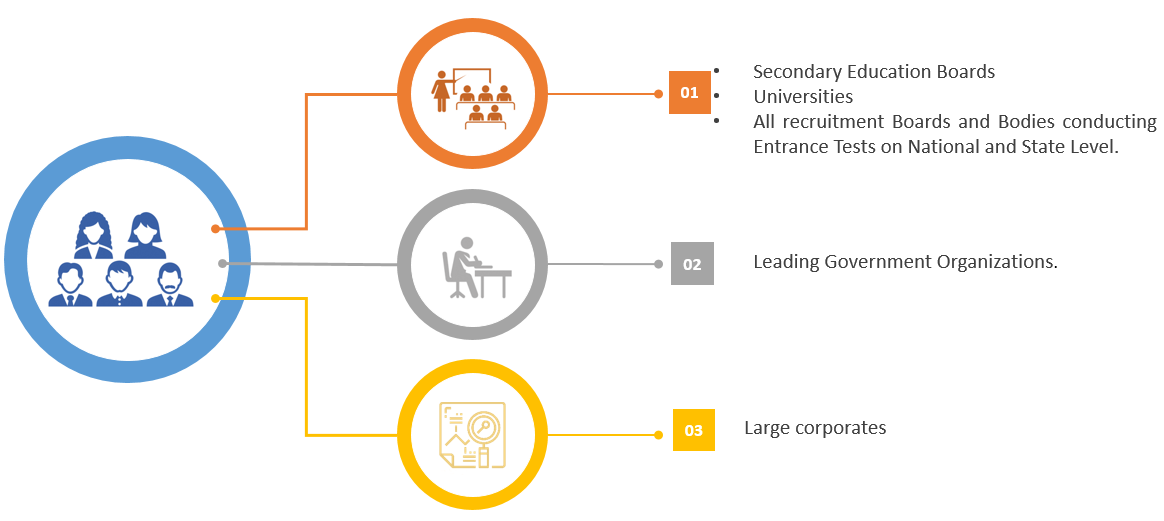 Candidate job fit and cultural fit are critical success factors for both employees as well as the organization. Matching the right people to the right positions lies at the heart of building strong teams rooted in strategic skills and competencies.
EDUTEST's Recruitment Assessment leverages online assessment platforms to accuratelyassess candidate skills across the employee life cycle – from selection to training, retention and development. Designed by a team of psychometricians, statisticians and subject matter experts, our technology-led assessments span various types of recruitment – fresher, on and off campus, and lateral hiring.
Why Recruitment Assessment Solution
35% Reduction in attrition
30% Improvement in employee engagement
40% Faster turnaround time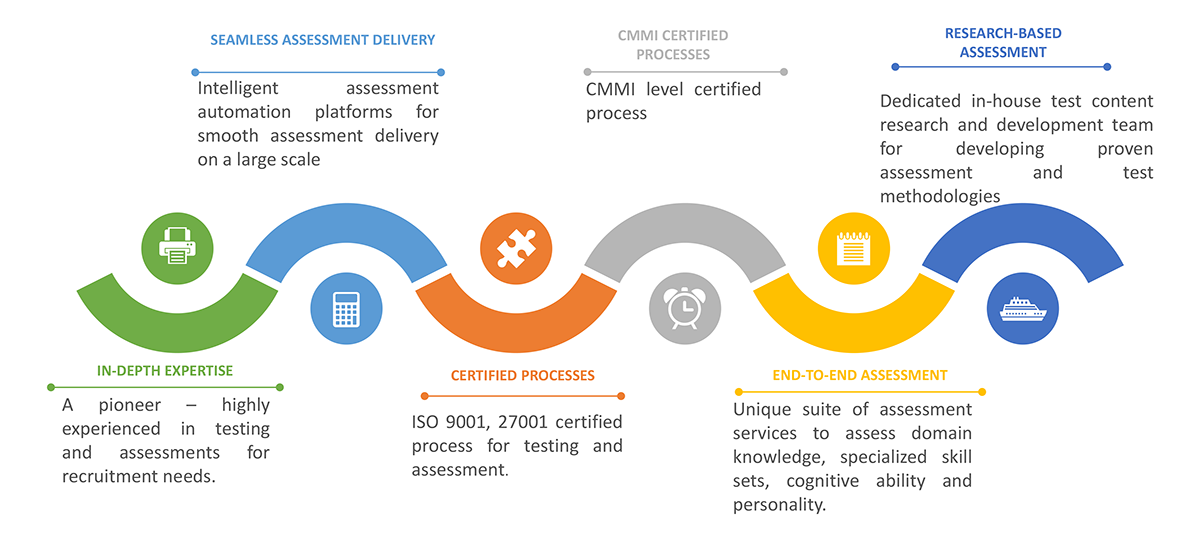 In today's uber competitive markets, public sector organizations are increasingly looking to recruit top talent for high-skilled roles. However, the number of applications for public sector positions dramatically exceeds the number of available positions, making it overwhelming for government agencies to quickly identify the right candidates.
EDUTEST's recruitment examination services are designed to help government organizations, PSUs and PSBs conduct efficient paper and computer-based recruitment tests End-to-End Assessment Solutions, Exam Administration Solutions. Our online application processing and test booking system combined with our evaluation solution and biometric candidate authentication solution helps organizations drive seamless candidate recruitment exams.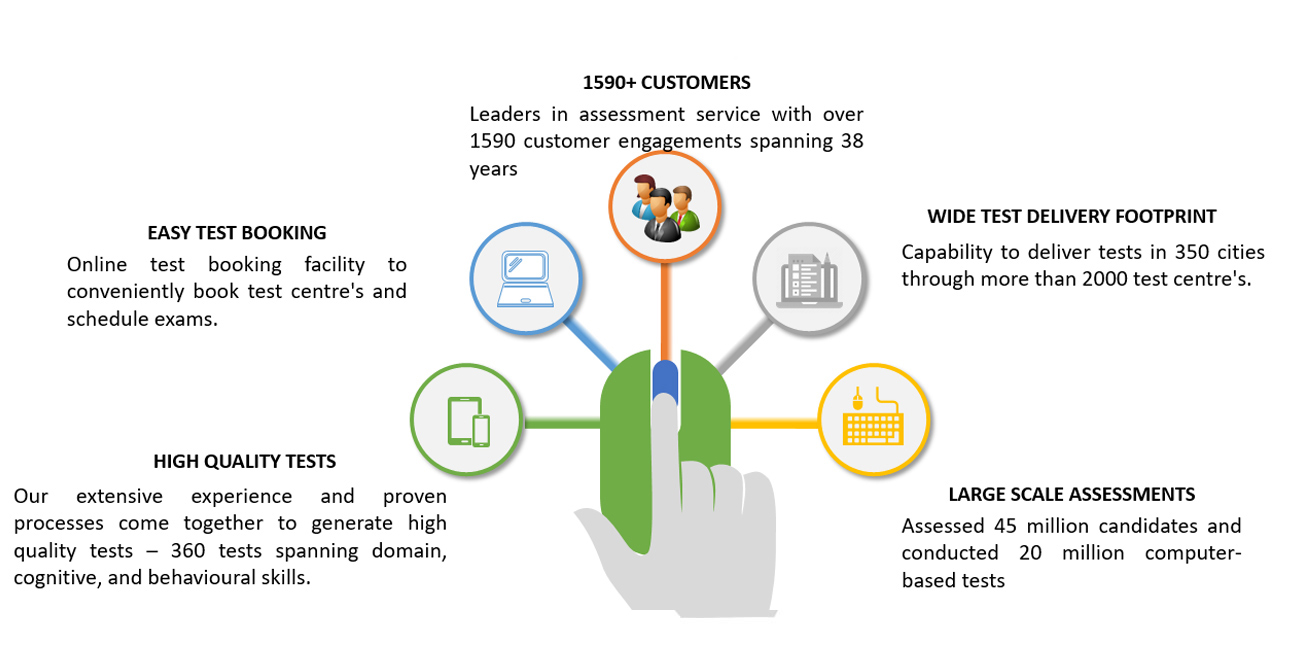 Most schools in India are affiliated with one of the four boards of school education: Central Board of Secondary Education (CBSE), Indian Certificate of Secondary Education (ICSE), State Board, and International Baccalaureate (IB). While the curriculum prescribed by each of the school boards may be different, the challenges they face are often similar. Some of these are:
Time consuming and manual exam management processes
Question paper leakage or damage during transit
Compliance to RTI and other governing bodies
Verification of Fake and tampered certificates
Effective communication with all stakeholders and affiliated institutes
Addressing the Challenges Our solution helps educational institutions effectively address their challenges by:
Automating manual processes
Ensuring secure distribution of question papers by encrypting them processes right from question paper creation, review and sealing to its distribution to various exam centers
Allowing access to real time reports and other data for easy redressal of RTI queries
Helping issue certificates on tamper proof and non-duplicable media
Providing a collaborative learning platform that connects stakeholders and affiliated institutes to address learning, teaching, and other administrative challenges.